Adamson Auto & Diesel and sister store Orangevale Diesel are part of the Adamson Automotive Corporation. Established in 2012 by Cal and Nick Adamson, Adamson Automotive are family owned and operated full service auto repair shops and parts retailer. Adamson Auto & Diesel in Rocklin services local fleets and market to American makes cars and trucks. Acquired by Adamson Automotive in 2017, Orangevale Diesel in Orangevale services diesel pickups and light duty diesel fleets. With a vast background in Ford brand vehicles we offer an alternative to dealership service with a local feel and low pressure, no hassle environment.
History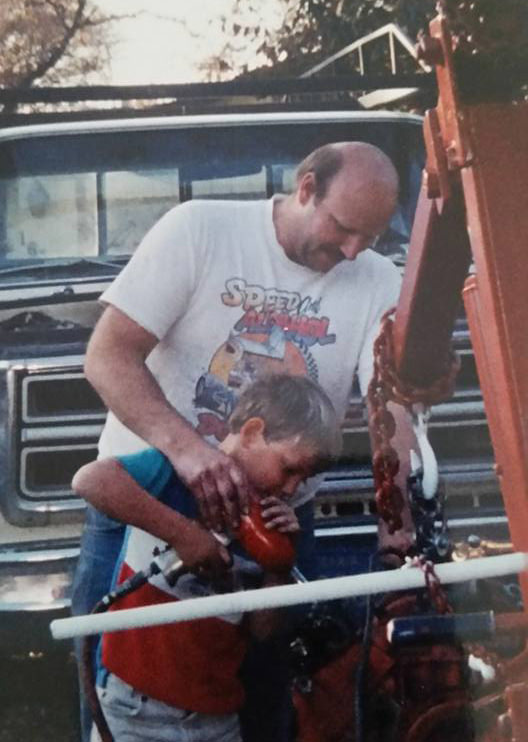 The seeds for Adamson Automotive were planted the early 1980's when Cal Adamson began his career with a local Ford dealer in Auburn, CA. After achieving ASE Master Certification and Ford Master Certification in both diesel and gasoline engines, Cal went on to become the lead drivabality tech, shop foreman and eventual service manager at his dealership.
For Nick Adamson, the mechanic spark was ignited early on. While still a student in high school, Nick participated in and placed in the regional AAA/Ford technician challenge. It earned him a scholarship to UTI in Phoenix and a position with a Ford dealership in Glendale, AZ.
After graduation, Nick became one of the youngest ever Ford Master Certified technicians and is now considered an expert in Power Stroke diesel engines.
In April 2012 after a year of planning Cal and Nick quit their jobs at local dealerships and started Adamson Automotive. The two man shop was an immediate success building clientele from local fleets and diesel enthusiasts. After their first year, working 6 days a week 10 hours a day it became clear they could not do all the work themselves. The addition of employees was by far one of the toughest challenges for the duo. Finding the right people to fit with their same ideals was an undertaking to say the least. So they turned to family where they hired Matt Wetzstein to be their service advisor. Married to Cal's daughter and Nick's sister, Matt was already on the inside loop and quickly made himself vital to the success of Adamson Auto. Cal and Nick hand picked some of the very best technicians from friends and coworkers to help build Adamson Auto to it's current success. Also turning to the local ROP programs to train new employees has turned successful. Ultimately the most important value is keeping the family atmosphere and high quality standards we know and expect from the Adamson family of companies.